The first thing one will do when looking at the Illustration Friday this week is wondering just waht is clandestine. There's a good chance you've heard of the word, you might even be leaning towards a particular direction as far as figuring it out. If you're a nerd, it kind of sounds like some sort of group that must do something (D&D style) - a clan destined for...? And you'd have to roll the dice (24 sided usually).
Maybe it's seafood related - but then that would be clamdestine...in any case something smells fishy.
And it ain't this post - I just looked it up. I could have looked at the other entries this week (which I'll do in a minute, but now that christmas is over, I have time to post something)...
clan·des·tine
(kln-dstn)
ADJECTIVE:
Kept or done in secret, often in order to conceal an illicit or improper purpose. See Synonyms at
secret
.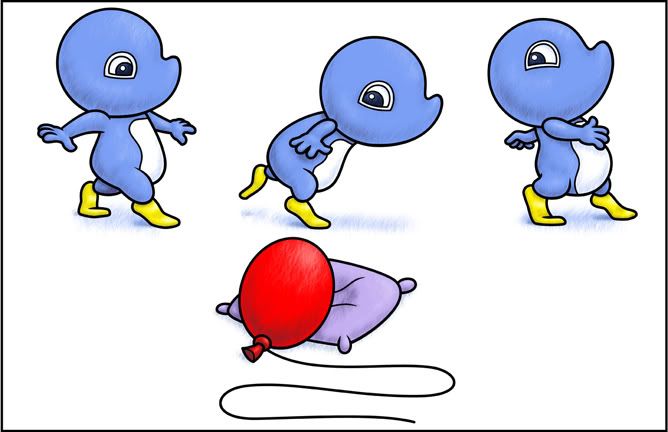 So this is a piece I did. It's Adelia sneaking away from her balloon friend. It was sort of my transition piece away from my first Adelia book (still unpublished). It was about Adelia and her red balloon - but neither Adelia nor I wanted to bog her down in trying to find a way to fit the balloon into every Adelia drawing....so she's leaving the balloon behind.