So I'm currently obsessed with doing images for Shutterstock (a microstock illustration and photography site). Basically, you upload your illustrations and people pay to use them. So far it's worked quite well - but since I've been doing that, it's been hard to come up with a concept that has to really do with Illustration Friday. So I thought I'd have my cake and eat it too.
Most recently I've been drawing cherry blossoms.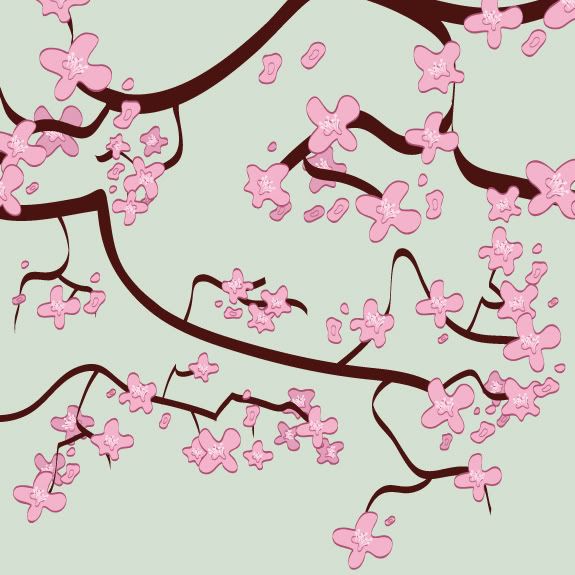 And I thought I'd try and do something that was cherry blossoms, but would also work for Illustration Friday. Breezy is a horrible word - I couldn't think of anything other than the obvious...but I thought this was a nice, fun, cartoony cherry blossom illustration with flowers blowing in the breeze...

Click on this link to start your own Shutterstock profile.