or is it sexy time?
I know - this is yet another bikini clad lady.  Why?!?  Why do I keep drawing these?  Well - If you read my previous post I'm pandering.  I want to upload these illustrations to clip art/stock illustration sites and make some money.
I think I have enough bikini girls - I'm going to work on some other subject matters - I see that outlines of people are quite popular...so I'm going to concentrate on doing pages of that to upload.   I won't bore you with posting them here...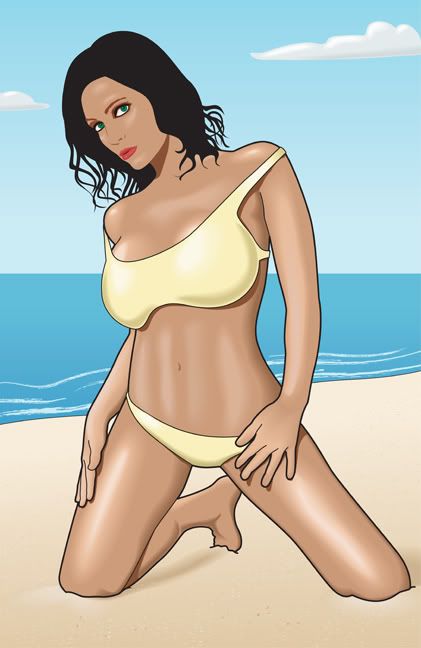 These ones (the bikinis) I had to post because I just learned how to use the blend tool in Illustrator...usually to get a nice blend like in these drawings you'd have to take it to photoshop - but now you can do the entire thing in Illustrator!  What's nice too is that I did this image at a tabloid size and it was still under 3 mbs!  If you did an image like that in photoshop it'd be well over 80 mbs!  So Illustrator rules.  And this entire image is vector based!  So it can be enlarged to poster or even billboard sizes and still have crisp clean lines!  Horray!