This was one of the first drawings of this sort that I did. It almost got lost in a page of character drawings - but I was going back through what I had drawn and I really liked the death star behind Vader.
Last week I cleaned it up in between my real job (during any downtime)...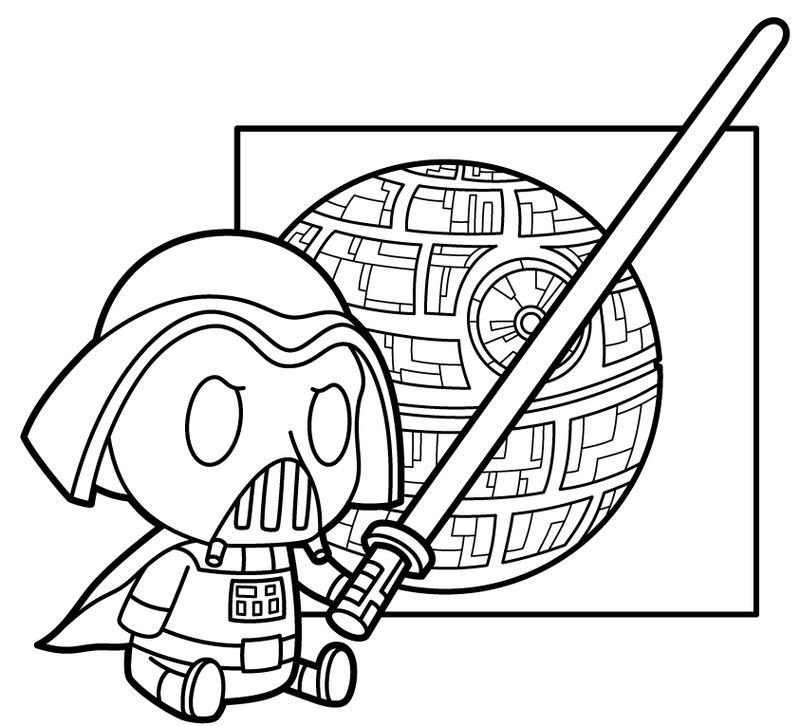 I tried to simplify the computerized mechanical elements of the death star by adding some lines. When I was finished with the cleanup I felt like it was missing something...sure it had Vader and a death star behind it...but I felt it needed something else. I drew one tie fighter and copied it (for the back two tie fighters)...originally it was three of the exact same tie fighters...but I changed the wing lines on the front tie fighter because Darth Vader always flew in a different vehicle from the storm troopers (and possibly it helped the audience to identify which one was his).
So I added that to the drawing, and it was ready to color. This is actually the biggest one I've worked on so far. I had to enlarge it to fit in the tie fighters. Usually these pieces are about 8 1/2 x 11 - but this one ended up at 11 x 13. The only downside to it was the slowdown the computer had when I used a bigger brushstroke or when I was applying a filter (which I did very minimally - I just added a little noise to the mechanical elements of the picture to add some texture). And that's it. Darth Vader was done.